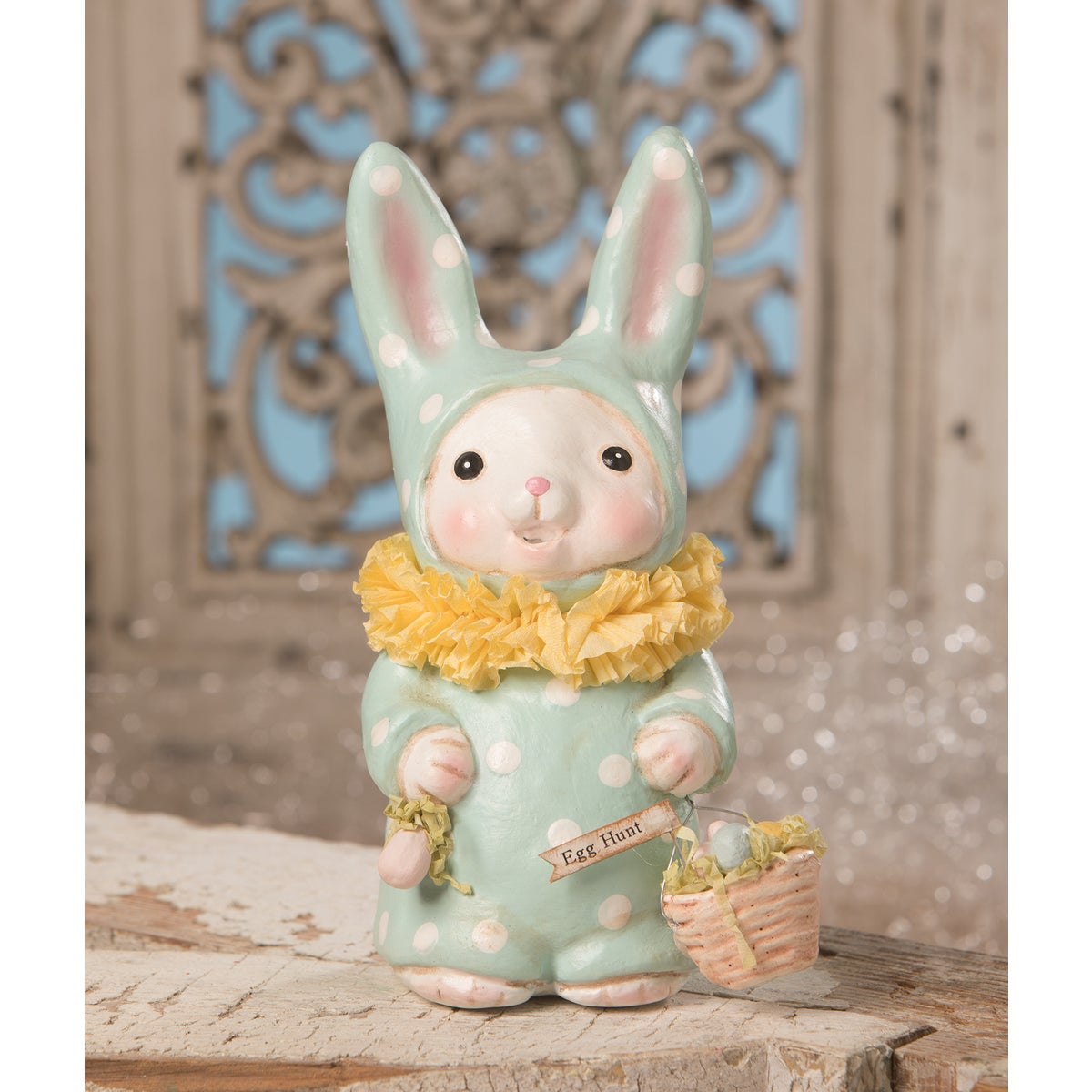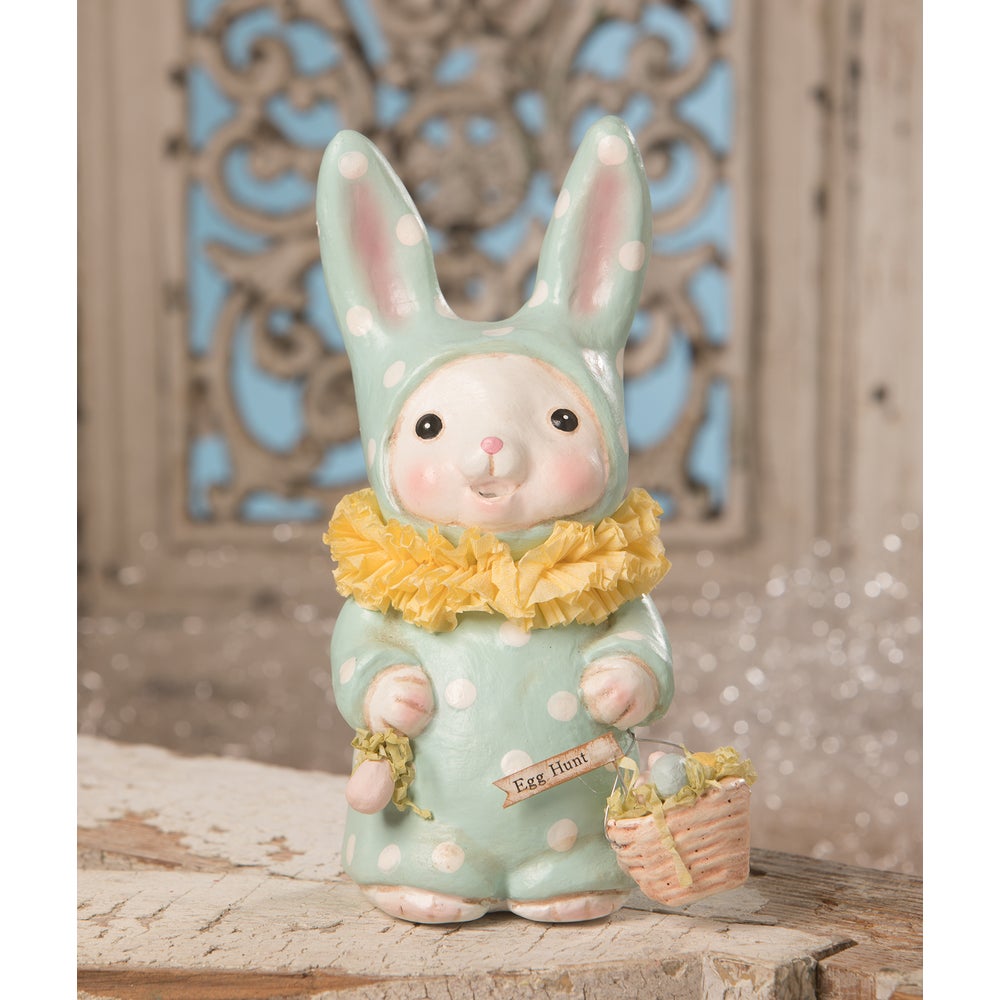 Blue Easter Suit Bunny
MA0401
Bunny with the blue suite on! This Easter bunny by Raggedy Pants Designs for Bethany Lowe Designs is made with eco friendly paper pulp and features a crepe paper collar and egg and grass filled basket. Polka dots, a happy smile, and soft pink cheeks make this the perfect Easter gift.
Materials: Paper pulp, resin, and crepe.
Dimensions: 7.25" X 4" X 3.25"
Minimum Order Quantity: 2
UPC: 801836160193
---
SKU:

MA0401

Category:

michelle allen

Tags:
---