I grew up on a small Midwestern farm in Illinois. My mother was a homemaker and my father was a Veterinarian. Holidays were a magical time for my family and our rural community. We dressed up for costume parties and mummer's parades. We had pumpkin carving contests, and trick-or-treated throughout our neighborhoods. We went for horse-drawn sleigh rides and ice skated together on country ponds. We went caroling door-to-door, and built snow forts and snowmen to greet passersby. As a child, one of my favorite traditions was creating May baskets from paper and flowers – special gifts that I hung on the doors of friends and family.
The most wonderful time for me was when our family gathered to decorate our Christmas tree and the boxes of ornaments and decorations came out of the attic. Unwrapping them was like opening a gift of memories, with each ornament telling its own story. Our child-made ornaments from school projects always brought laughs and teasing from my brothers and sister, but my mother made sure they all had a place of honor on our tree. Our tree was not the beautiful, perfect designer tree you see today, but my memories of that tree are some of my most vivid and cherished recollections, as it brought us all together in the spirit of the season. Unfortunately, since my mother always allowed her four eager children to help, not many of our beautiful ornaments survived, which may be one of the reasons I love to create new decorations with an old fashioned, vintage feel.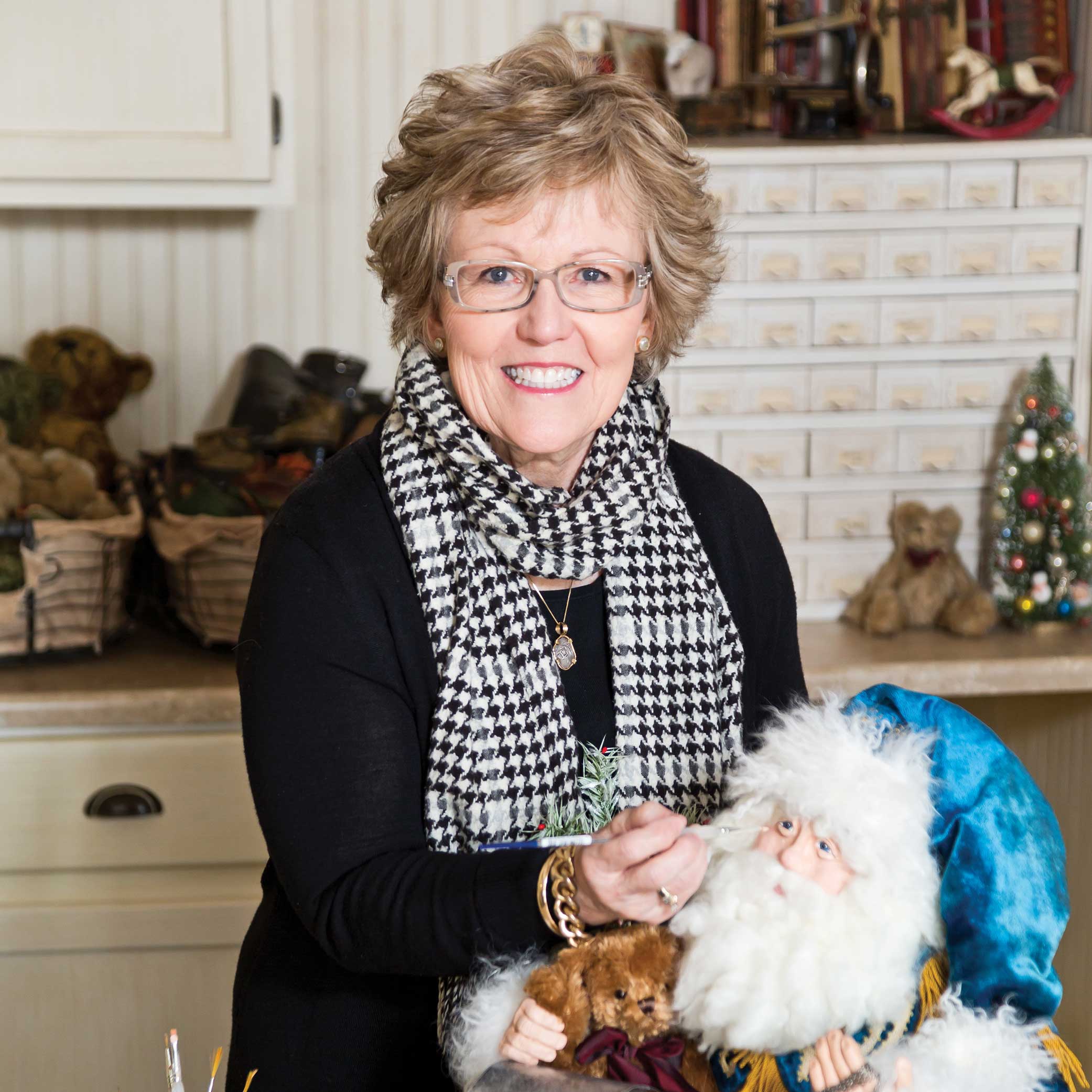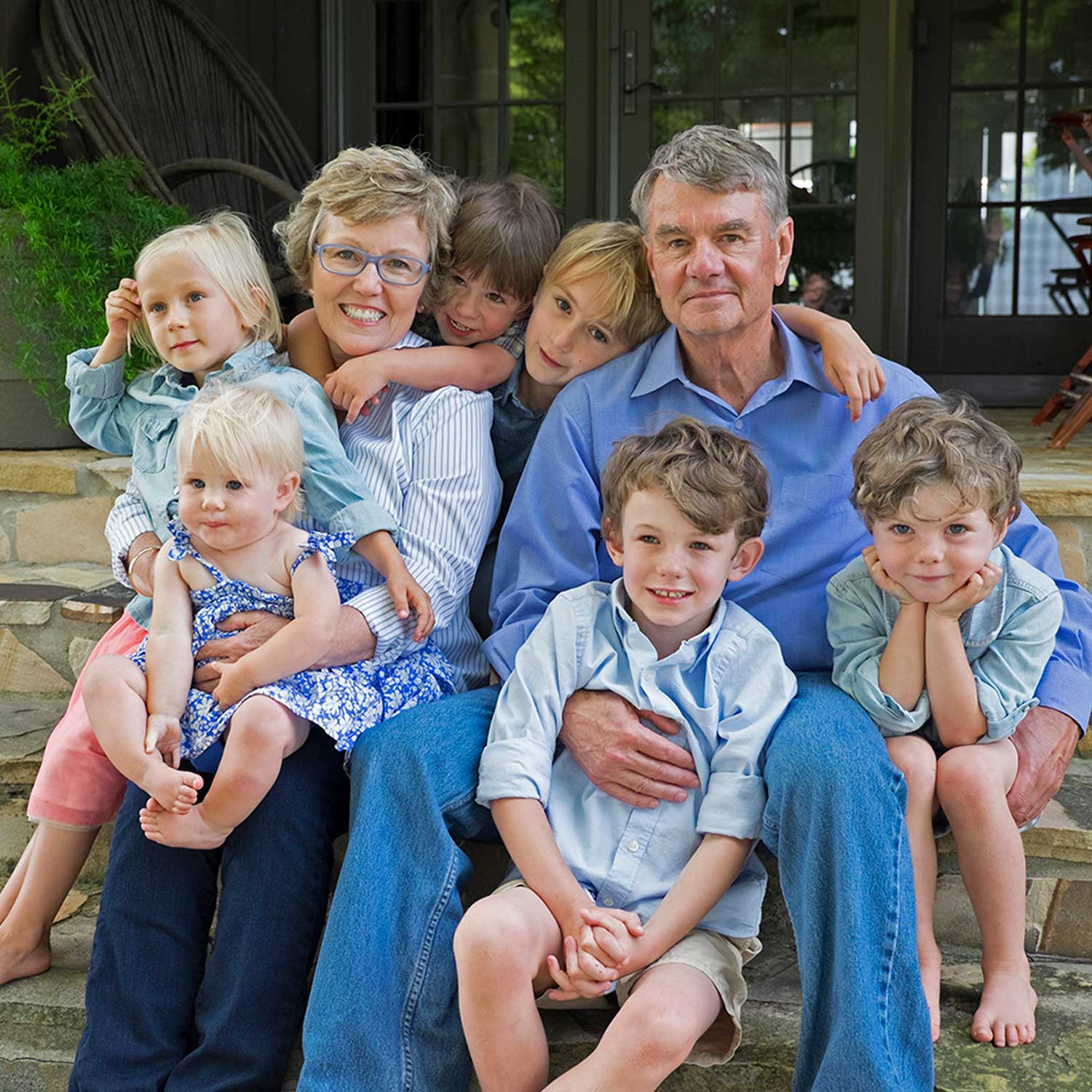 I am proud to say that my husband, Curt, has been on this artistic journey with me since the very beginning. Throughout the years, my art has taken us on travels to far-off places where we made life-long friends, overcame business challenges together, and were inspired by the cultures and events we experienced along the way. My life would be colorless without my art.
While we were growing the business, we were also raising a family of four on our farm in Illinois. Throughout the years all of my children have participated in the business. My daughter, Erin, is currently the CEO, and my niece, Abby, is the Director of Merchandising and Product Development. Working with my family has made everything more fun! We have six beautiful grandchildren and divide our time between running our farm, my company, and continuing to 'build a tradition...' with our family.
Today, as I share my imagination and memories with you, I hope to inspire you to build new traditions with your family.